The daughter of a pagan high priest, Sofea finds solace from her troubles in the freedom of the ocean. But when marauders attack her village on the island of Sicily, she and her cousin are taken across the sea to the shores of Canaan.
Eitan has lived in Kedesh, a city of refuge, for the last eleven years, haunted by a tragedy in his childhood, yet chafing at the boundaries placed on him. He is immediately captivated by Sofea, but revealing his most guarded secret could mean drawing her into the danger of his past.
As threats from outside the walls loom and traitors are uncovered within, Sofea and Eitan are plunged into the midst of a murder plot. Can they uncover the betrayal in time to save their lives and the lives of those they love?
My second dip into Biblical fiction and I am pleased to say that this time went WAAAAY better than the last one.
The characters were very well done. The story switches POV's between Eitan and Sofea, and they both had very good character arcs. No secondary characters acted like secondary characters so that was very good. Each character had their flaws and seemed
so real.
Something kinda funny is that I was reading the Book of Joshua and there is a mention of the Cities of Refuge. So I found it really cool that this book was based in one of the Cities of Refuge. Everything was very believable and I love the little descriptions Cossette gave. Whether it was just describing how good Moriyah's bread was, or how what chores Sofea and Prezi did. I loved it.
The plot was very intriguing! There was nothing that sort of "gave it away" and the plot twist really surprised me (actually not really but that's because I flip through a book before reading so I saw that. If you don't do what I do, then it will surprise you. It actually still surprised me xD)
So there is a bit of insta-love, but not really since Eitan and Sofea can't really talk to each other till about halfway through the book? Anyways, the romance was really well done and very swoon-worthy.
I absolutely loved the message of this book. I don't really want to give it away, but the message was so inspiring. The message of the book has been something I've struggled with, and I just loved this reminder.
The only tiny problem I have with this book is that it did drag a bit in the middle before the action starts. Like, you had a bunch of action in the beginning, and then you just have this middle section where nothing really happens except Eitan and Sofea's relationship is established, and then you have the closing action that brings the story around.
Eitan and Sofea kiss a few times and Moriyah and Darek kiss. They don't get overboard.
The phrase "temple whore" is used as an insult a few times I think? But it's clearly an insult.
The way Raviv's sons died is explained quite vividly.
Sofea and Prezi are beaten at one point in the beginning.
Sofea has some flashbacks to what her father used to do as a pagan high priest, and it's honestly disgusting. So I just wanted to throw that out there.
I really enjoyed this book, so I'm rating it. . .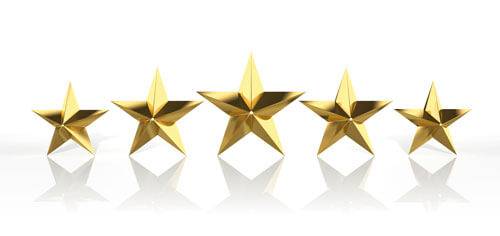 5 stars!
A quick note, this is actually the second book of the Cities of Refuge series, and while it probably would have been helpful if I had read the first book, it wasn't exactly necessary.
Have you read Shelter of the Most High? Do you want to? What is your favorite Biblical fiction book?
I received a copy of this book from Bethany House in exchange for my honest opinion.